A Special Collection curated by Shawn Waldron, Director of the Condé Nast Archive
Bold and graphic prints abound in this hand-selected collection featuring a mix of vintage covers, classic photographs, and one funny, funny cartoon. Shawn often talks about "art you can live with," and we're certain you can find something here that fits that description.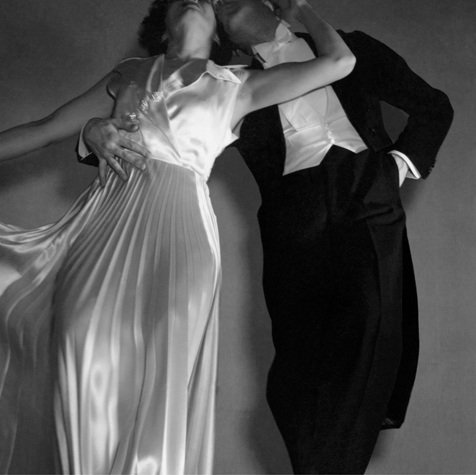 Photographs of dancers have always fascinated me for the challenge it presents to the photographer. How to effectively capture movement in a still image? Edward Steichen, a personal favorite of mine, has not only risen to the challenge with this photograph, but especially given the technical difficulties of making a photograph such as this in the 1930s, he has conquered it. The details deserved to be examined. This is a photograph that you will never tire of seeing.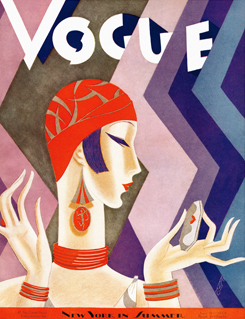 In 2009, I put together an exhibition of the Spanish artist Eduardo Garcia Benito. The show was hung in his hometown of Valladolid, Spain in a restored former church. Benito dominated the pages of Vogue and Vanity Fair for a ten-year period beginning in the early 1920s. Benito's colors and style were the epitome of the Art Deco movement. His Modigliani-inspired figures became so influential that by the end of the 1920s Condé Nast himself would complain that too many artists were submitting work in the style of Benito's "big heads."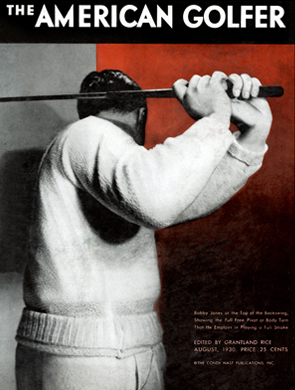 A recent trip to the USGA Museum in Far Hills, New Jersey lead to a new appreciation for Bobby Jones and everything he accomplished as champion. It also reminded me of his cover of American Golfer magazine, owned by Condé Nast in the 1920s and 30s. American Golfer covers from this time period have always struck me. The graphical use of a single color combined with black and white photography makes them pop off the wall.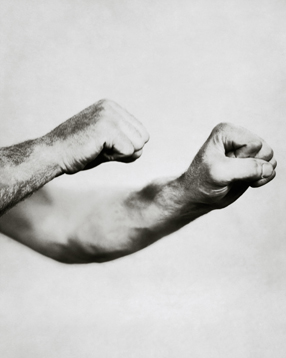 Heavyweight champion Jack Dempsey's fists were the blunt tools of his trade. Ira Hill's side view allows us to study the pugilist's dangerous hands – meaty and powerful but also relaxed and ready to strike. It is an effective non-traditional portrait that is certain to be a conversation piece.